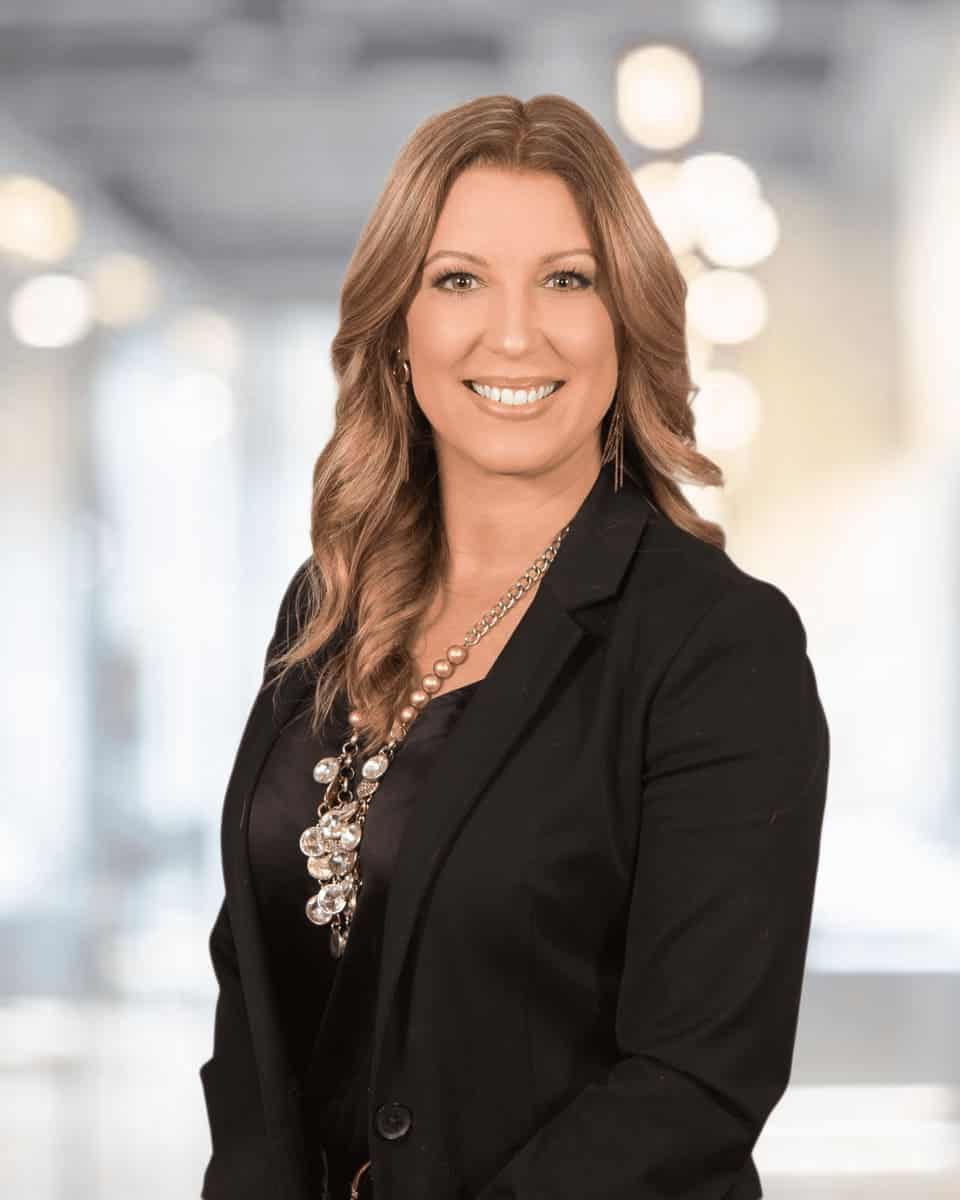 |
Lead Listing Specialist & REALTOR® [GA + NC]
Fantastic in customer service is really an understatement when it comes to Heather. Helping people and making them happy has always been a part of her natural abilities. Her attention to detail and positive attitude are just a few of her administrative [...]
Fantastic in customer service is really an understatement when it comes to Heather. Helping people and making them happy has always been a part of her natural abilities. Her attention to detail and positive attitude are just a few of her administrative strengths.
Heather has always had a passion for homes. Since childhood, she has always loved anything to do with homes from interior style to exterior design – so joining The Mountain Life Team was a natural fit for her. Previously, she held a very busy position with the Union County Board of Education for 12 years. After assisting in a Pre-K class for 5 years & Kindergarten class for 4 years she was challenged with managing over 2,700 student records plus all the legal details involved. Customer care is her specialty and our sellers will most assuredly have the attention they deserve.
Heather has lived in Blairsville for 20 years and attended Gainesville State College. She is happily married to Justin – a teacher and coach at Union County Schools. They have two amazing children – Dylan and Alissa. They enjoy working out together, being active, and spending time in the kitchen creating new recipes. Our sellers and listings are in very capable hands with Heather's high-touch attitude.
Heather is a licensed REALTOR® in both Georgia and North Carolina.
Office Location
294 Hwy 515 W, Suite L
Blairsville, GA 30512
Specifications
Languages:
Specialties: Listing Agent
Service Area: Blairsville GA, Blue Ridge GA, Cherry Log GA, Dahlonega GA, Helen GA, Hiawassee GA, McCaysville GA, Morganton GA
Heather's Testimonials
"Highly recommend!! Never been more pleased with the staff at The Mountain Life Team. Heather Byers had our property listed and under contract within 3 days. Used two other real estate services in the past with very little help or response. The team has even went far and beyond looking up soil samples from county and having an easement removed through home owners association to help the clients that are purchasing property. The best part is you don't just get your agent, you get the whole [...]
Nicholas & Amanda Harper Seller • Blairsville, GA
"Heather was incredible to work with! Even in the middle of a pandemic, she guided us through the entire home buying process (we were first-time homebuyers) while also following the recent COVID-19 requirements for realtors. So she not only protected us as home buyers, she took all the proper steps to protect our health. As long as she is in the real estate business, Heather will be our go-to realtor."
Timothy G.
Heather is easily the best realtor in the area. If you are looking for a hassle free experience and a realtor who does everything in her power to take care of the entire selling process, choose Heather. She's simply great!
Caleb & Audrey P.
Heather was a complete professional and extremely enjoyable to work with. Selling a home is always stressful, yet Heather was able to guide us through the process flawlessly. I would not hesitate to recommend Heather and The Mountain Life Team!!! Everyone involved was a pleasure to work with!! Thank you!!
pmanyoky
"The Mountain Life team, is just that - A Team. I had access to someone who knew my file and what was going on at all times. No matter who I spoke with, I felt known and cared for. At my closing, the attorney chosen by the sellers, refused to execute the contract legally and allowed a ridiculous interpretation of a household goods addendum to mean that they did not have to pay for the fuel left in the propane tank. Everyone in the room knew that he was supposed to follow the seller's addendum [...]
Tierah Chorba
"Heather was a pleasure to work with in the sale of my property. She made sure to prequalify all the interested buyers and was always at every showing to present all the features of the property. Easy going and never had any problems with working with her and her team! "
Miguel Corco Morganton, GA
We worked with Heather in both buying and selling our property and found her to always be very professional, courteous, and helpful. We will most definitely work with Heather again once we decide to come back to Blue Ridge!
Rodney H.
Having Heather for our sales realtor was absolutely the best decision for us. She is very motivated and prompt in every category we needed her to be. She was very helpful in helping us from start to finish on getting our house prepared for the sale. What we didn't understand through the process, she was there to guide us. Heather went above and beyond her job to make sure everyone was accommodated through the process it took to allow us to sell. I am forever grateful to her and her realtor [...]
Starlena T.
Heather was amazing during the entire process. She and her team were extremely professional, detailed, and aggressive in marketing and promotion of the property. What typically can be a stressful process, Heather made the experience positive and supportive. She is truly a top Real Estate Professional and is the best in selling a property. Many thanks to Heather and her team!
Sharon S.
My experience with Mountain Life Real Estate Team could not have been better. They did their homework concerning how to price a very unique property. From our first meeting to the closing the team was outstanding.
Pat Morales
Contact
Hi there! How can we help you?
Contact us using the form below or give us a call.
Hi there! How can we help you?
Contact us using the form below or give us a call.